Coverage by: MalaysiaKini
Related News: https://www.malaysiakini.com/news/652049
Prime Minister Anwar Ibrahim should adopt a more effective check and balance approach by backing civil servants with adequate reforms instead of asking them to report irregularities directly to himself, said the Center to Combat Corruption and Cronyism (C4 Center).
"During his monthly address to the Prime Minister's Department staffers, Anwar commented on the excess expenditure of public funds by the previous government and urged public officials to act as a check and balance in preventing corruption and wastages.
"Although the sentiment is appreciated, his subsequent statement calling for any irregularities to be directly reported to him is worrying.
"C4 disagrees with this approach, as it is ineffective at best, and at worst, it further consolidates Anwar's dual power as both prime minister and finance minister – portfolios that should have remained separate," it said in a statement today.
C4 speculated that the formation of the unity government may have given rise to circumstances that led to Anwar's decision to occupy both portfolios, despite his own opposition to the practice.
"Notwithstanding, several key questions arise. Would protections for whistleblowers be guaranteed should they come forward to the prime minister?
"How feasible, effective and impartial would a whistleblowing system concentrated solely at the prime minister be?
"And how else can whistleblowing be complemented to eliminate wastage and corruption?" it asked.
As such, C4 Center urged the government to prioritise the tabling of a Procurement Bill, which has already been laid out in the National Anti-Corruption Plan (NACP) under Strategy 3.
"If the government's agenda is to eliminate wastage in the interest of good governance, an adequate Procurement Bill would prescribe a transparent procurement process – one that allows the public to access and scrutinise procurements and do away with the opaque direct negotiation method as promised by Anwar at the start of his tenure.
"This is also in line with Anwar's recent statements that around RM3 billion to RM4 billion could be saved by the government in regard to the procurement of military equipment with careful implementation of the procurement process.
Review Whistleblower Protection Act
C4 Center also urged the government to review the Whistleblower Protection Act 2010 (WPA 2010) as the existing version is plagued with loopholes and gaps.
As such, the legislation would render ineffective all attempts made by civil servants to report corruption within their departments or ministries.
"Amendments must be made to Section 6 (1) of the Act to include allowing disclosure to external parties such as the media, MPs, civil society organisations and other bodies not listed by the Act.
"Currently, the provision only allows a report to be filed with an enforcement agency and consequently, one loses protection if they decide to publicly disclose the information," added C4 Center.
It also said that Section 6(1) of the Act could be further amended to include a public interest defence that can be raised by whistleblowers who disclose information prohibited by other laws such as the Official Secrets Act 1972, Section 133 of the Financial Services Act 2013 as well as Section 203A of the Penal Code.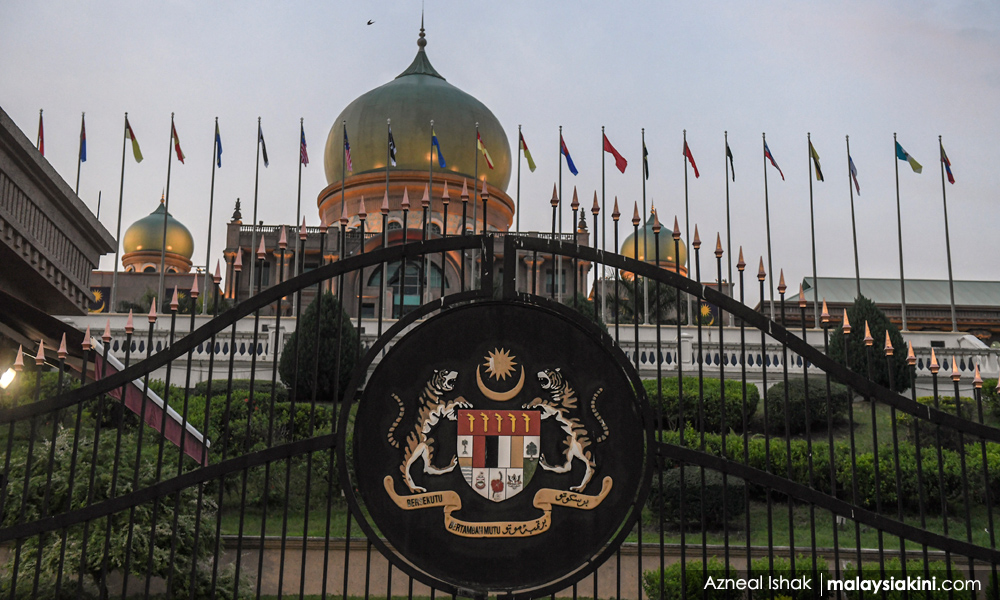 "The laws prevent whistleblowers from revealing certain information and they could face criminal prosecution if they were to disclose that information.
"Arbitrary laws such as these are reasons why whistleblowers are reluctant to come forward and expose corrupt practices, especially if they are faced with such a hefty fine,' it mentioned.
C4 Center also suggested that Section 11(1) of the WPA, which confers enforcement agencies the power to revoke protection from whistleblowers, be amended.
"The amendment should provide enforcement agencies with discretion to exercise some degree of flexibility to weigh all factors involved when deciding on the revocation of protection.
"The current law does not provide enforcement agencies with any room for discretion when deciding on the revocation which is deemed crucial when whistleblowing.
"In addition, we also urge the government to establish an oversight body tasked with deliberating and deciding on the revocation of whistleblower protection – one that is independent of the influence of the executive branch," it stated.