Coverage by: MalaysiaKini
Related News: https://www.malaysiakini.com/news/654645
Calls for the private sector to "help" MPs develop their constituencies would defeat efforts to axe money politics in the country, the Center to Combat Corruption and Cronyism (C4 Center) cautioned.
C4 Center declared this in reference to the call made by Communications and Digital Minister Fahmi Fadzil after the development allocation for parliamentarians was cut.
"When alluding to the idea of businesses 'helping' MPs in their constituencies, clarity is advised and caution to all public officials in their speech and actions is urged against giving rise to any opportunity for 'personal relationships' to be forged between politicians and business people, except for the purpose of formal engagement in policy-related efforts opened to public participation and scrutiny," it said.
"The minister's statement can easily be misconstrued and lead to grave consequences, risking the perpetuation of the political-business nexus.
"Already, the detrimental practices of rent-seeking and political patronage have become entrenched within the Malaysian political economy."
C4 Center was referring to Fahmi's statement in which he said: "I believe we can think of ways to work closely with companies that have bigger profits, and that they would consider helping constituencies as part of their CSR efforts."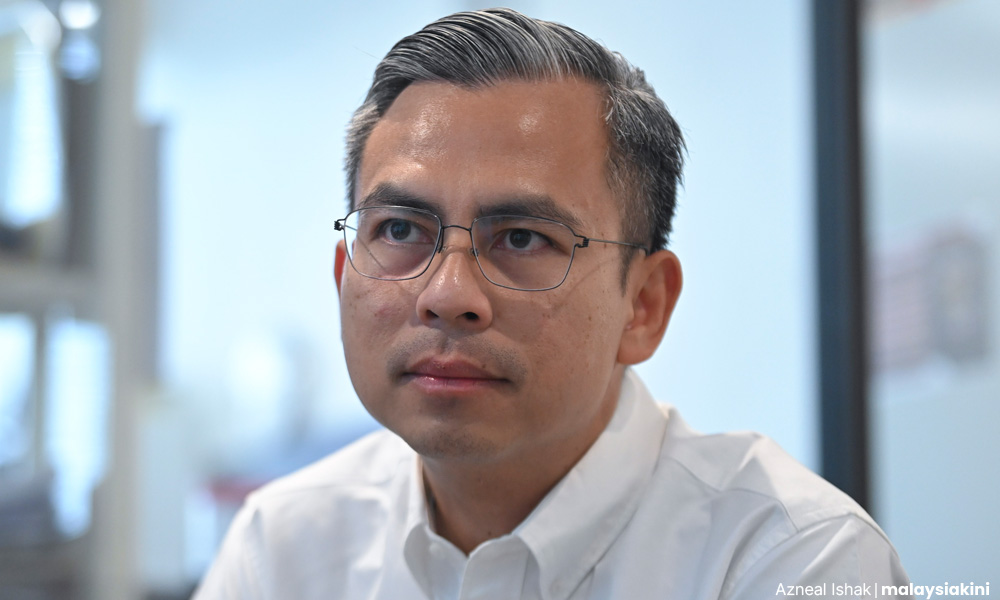 It added that Malaysia's history has shown how private connections between politicians and mega-tycoons behind closed doors could lead to the proliferation of rent-seeking, cronyism and patronage in the solicitation of government contracts.
"One such instance of the 'money politics' scenario involves an ongoing high-profile court case of Ultra Kirana Sdn Bhd (UKSB) which admitted to paying tens of millions of ringgit to almost a dozen politicians, purportedly as 'political donation'.
"To date, many questions still remain unanswered. What happened to the millions it doled out to those politicians?
"Where did the money come from, despite the company's poor financial performance from 2015-2020?" C4 Center asked.
As the country begins to embrace reform efforts in the hopes of stamping out decades of corruption and the culture of money politics, it said, it is in the best interests of the nation and its citizens to ensure that the relationship between lawmakers and the business community is kept at arm's length.
"In view of this, it is C4 Center's top priority, alongside other civil society organisations, to curb the pervasive culture of 'money politics'."
'Expedite Political Funding Bill'
It also called for the tabling of the Political Funding Bill and Asset Declaration Act to be expedited and made a major reform agenda under the current administration.
The C4 Center also agreed with the government's move to reduce the development funds for the parliamentary constituencies.
It stressed that it is high time to cultivate the MPs and the constituents in recalibrating their mindset towards effective policy-making, governance and management of the funds.
"While the constituencies' development funds represent a legitimate mechanism for development and an important tool for the involvement of MPs in grassroots community development, the main roles of MPs are as policymakers and lawmakers, not occupying a majority of their time plastering potholes and other menial tasks that should remain the responsibility of the local councils and relevant ministries to execute."
It added that allocations given to MPs should be used for research, staffing, advocacy and town hall sessions to generate public participation on policy issues.
Therefore, it stressed the importance of empowering and encouraging local councils and state governments to play a more effective role in local development and maximising any amount allocated by the government to serve the constituents.
Previously, Prime Minister Anwar Ibrahim confirmed that the development allowance for MPs had been reduced to RM1.3 million from RM3.8 million.
According to Anwar, this move was meant to better control the country's finances and would be implemented in stages.